TRIAD MATH & SCIENCE ACADEMY
COMPUTER SCIENCE – MICROSOFT EXCEL/POWERPOINT
ROBOTICS

Ms. F. Day@ 2016-2017 ROOM S102
fday@tmsacharter.org


Microsoft Excel

COURSE DESCRIPTION
Emphasis is placed on database, spreadsheet, graphic, and telecommunication applications. This course is designed to provide hands-on instruction in use of computer workbooks used for Excel. Unit 1: Create and manage worksheets and workbooks. Unit 2: Create cells and ranges. Unit 3: Create tables Unit 4: Apply formulas and Functions Unit 5: Create Charts and Objects.

This course follows the North Carolina Department of Instruction Technology standards. To obtain a copy of the related Standards of Learning and competencies visit http://www.cteresource.org.


Microsoft PowerPoint
Understand presentation software application skills using the techniques, formats, graphics and design for slide shows.
COURSE DESCRIPTION
Unit 1:PowerPoint Essentials Unit 2: Presentation Basics Unit Unit 3: Working With Text Unit 4: Designing A Presentation Unit 5: Adding Tables To Slides Unit 6: Using Charts In A Presentation Unit 7: Creating SmartArt Graphics Unit 8: Adding Graphics To A Presentation Unit 9: Using Animation & Multimedia Unit 10: Securing And Sharing A Presentation

Introduction to Robotics:
This course will illustrate how technology and society influence one another (i. e., how new products and processes for society are developed through technology, technological changes are often accompanied by social, political and economic changes. Creative thinking exemplify forms of advance and emerging technologies (such as virtual environment, personal digital assistance, voice recognition software, and how they are instrumental to society.

Grading Scale:
A=90-100 B=80-89 C=70-79 D=60-69 F=Below 60


Homework Policy: All homework assignments are due the following class period unless otherwise specified by the teacher.


All work will be accessible through use of computer, or other additional resources obtained from various Internet websites..


COURSE GRADE AND EVALUATION

The following sections will be used to determine a quarter grade:
Quiz/Test Projects Hand-on Activities
Participation/Activities Production Work Business Terms

GRADING SCALE

A = 90 – 100 B = 80 – 89 C = 70 – 79 D = 60 – 69 F=Below 60


MATERIALS NEEDED

Jump Drive I-inch binder ink pen highlighter
loose leaf paper folder with pockets to keep completed work

CLASSROOM RULES/PROCEDURES
1. See and follow the expectations for students in the Student Code of Conduct Manual. Also follow the directions given in class. Plagiarism is unacceptable a grade of "0" no credit will be given. Turning in copied work = '0' no credit.

2. Each student is expected to be in class on time and to maintain regular attendance. Attendance is essential for success in this course. Classroom behavior should reflect appropriate professional behavior at all times.
3. This is a hands on class, you must be working to complete all given assignments. Be ready to work daily. ​All assignments are due. All missed assignments must be made up within a given time period. If the assignment is not completed, the grade will be zero "O" no credit.

4. No gum, food, or drinks are allowed in the lab/classroom due to the equipment.

5. Students are to remain seated until the bell sounds to be dismissed at the end of class and we will adhere and listen to all announcement(s) being made.
Disciplinary Actions

Those students that are constantly in defiance with my classroom behavior expections will adhere to the school's disciplinary consequences for behavior violation of the Student Code of Conduct (S-15).

HONOR SYSTEM

It is the responsibility of the student and parent to be informed of the Gloucester County Public Schools Student Code of Conduct Manual. A manual was issued in homeroom, please ask your child to see this manual.
*Available for extra help extra time after school, student/parent should make arrangements.
Powered by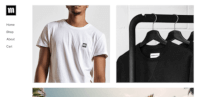 Create your own unique website with customizable templates.